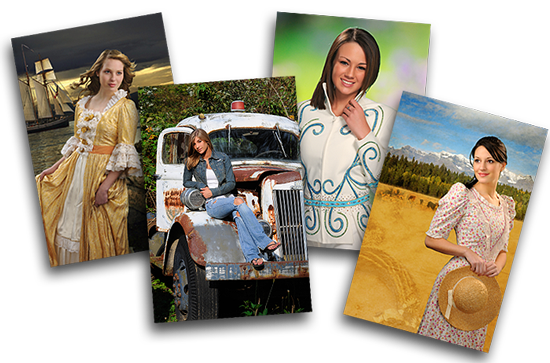 Local Models Needed
At Celuch Creative Imaging, we requently use "real" people as models in our advertising photography. We have been using local talent for many years now to help our clients receive high quality, original photography without the high costs of bringing professional talent from outside our area -- where travel costs alone can be prohibitive.
We are constantly looking for people of different ages, races and ethnic backgrounds. Most of the jobs can be worked around your home, work, or school schedule, and nearly everyone we have used in the past has had a great time during the photoshoots.
No experience is necessary... and we are not just looking for beautiful people. We have found that two things make a person photogenic - being comfortable in front of the camera, and having fun during the shoot. We can't promise you will get rich working with us, but nearly all jobs are paid, and there is no obligation or cost to you in any way. And, if one of our clients would like to use you for a job, you also always have the opportunity to decline.
If you are interested, please read over the Become a Model section at the right, or view some of our sample projects using local models
Become a Model
If you'd like to have your photo added to our collection of models, please contact us to set up a time to come by the studio for a quick (and free) portrait. You can fill out our online model information form at the left to give us your contact information and request a time, or you can give us a call at 330-339-6777.
You can also get a rough idea on our studio availability by viewing our ONLINE CALENDAR

View
our photogenic local friends that would love to work as a model for
your
job.